Location: Laguna Hills, California
Schedule: Full-time
Shift: Full-time
Job Listing: SAD004338
Purpose Statement / Position Summary
This position requires the full understanding and active participation in fulfilling the mission of Saddleback Medical Center. It is expected that the employee demonstrate behavior consistent with our core values: Integrity, Accountability, Best Practices, Compassion and Synergy. The employee shall support Saddleback Medical Center's strategic plan and participate in and advocate performance improvement/patient safety activities.
Responsible for accurate, appropriate, cost effective, high quality food production of all entrees, vegetables, soups, grilled items and special items as required to produce for the patient, café, doctor's lounge or catering menus, operation of service equipment, cleaning and sanitation of work area.
Essential Functions and Responsibilities of the Job 
Receives and stores requisitioned items accurately and appropriately

Produces high quality food for patients, visitors, and hospital employees

Follows standardized recipes according to HACCP standards

Produce all production items and delivers to designated areas in a timely manner

Operates and cleans equipment in a safe and sanitary manner

Utilizes leftovers effectively to reduce waste and manage food costs

Ability to be at work and be on time

Ability to follow company policies, procedures and directives

Ability to interact in a positive and constructive manner

Ability to prioritize and multitask
Essential Job Outcomes

Provides excellent customer service to patients, customers, and fellow employees

Produces high quality food for patients, cafeteria, catering, and doctor's lounge

Consistently applies infection control policies/procedures

Accurately receives and stores requisitioned food and supplies

100% compliance using strict adherence to standard recipes according to HAACP regulation

All production items delivered to all areas in a timely manner

Properly operates and cleans equipment in a safe and sanitary manner

Effective utilization of leftovers

"Other duties as assigned"
Experience
Ability to understand written and verbal communication in English.

Previous restaurant or acute care hospital foodservice experience.

One year of quantity food preparation experience required.
Education

High school diploma or GED.
Degree or certificate in Culinary Arts preferred.
Jobs For You
You have not recently viewed any jobs.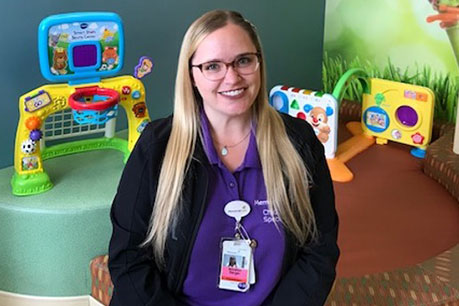 "I love working at Miller Children's & Women's Hospital Long Beach because I value working for a company that invests in its employees and the community we serve. From the support and guidance I receive from managers who value my professional and personal growth; to being able to work alongside colleagues who are dedicated to help their patients and families. I feel inspired every day to do the work that I love alongside people who share a similar vision."