Housekeeping Aide - PD/Graveyard
Location: Laguna Hills, California
Schedule: Per Diem
Shift: Per Diem
Job Listing: SAD004238
Position Summary:
Responsiable for primary care of Housekeeping servcies within the hospital.
Performs cleaning, sanitizing, and disinfection functiond in assigned areas following the established cleaning schedules and by utilizing the appropriatecleaning methods,while maintaining a safe work environment. Assists in other houskeeping duties as prescribed by the manager, supervisor
and/or lead person. Responsible for materials and equipment asdigned for the performance of daily dutites and functions.
Location: Saddleback Memorial Medical Center
Schedule: PD, Graveyard 11am -7:30am
Shift: Regular
Job Listing: SAD004238
Pay Rate: $21/hr
Placement in the pay range is based on multiple factors including, but not limited to, relevant years of experience and qualifications. In addition to base pay, there may be additional compensation available for this role, including but not limited to, shift differentials, extra shift incentives, and bonus opportunities. Health and wellness is our passion at MemorialCare—that includes taking good care of employees and their dependents. We offer high quality health insurance plan options, so you can select the best choice for your family. And there's more...Check out our MemorialCare Benefits for more information about our Benefits and Rewards.
Eperience:
Ability to understand verbal instructions in English
Previous hospital experience is preferred
Education:
completion of 9th grade or experience equivalent.
Jobs For You
You have not recently viewed any jobs.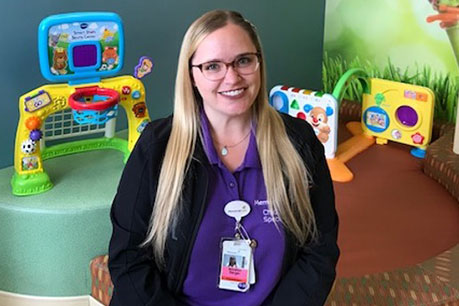 "I love working at Miller Children's & Women's Hospital Long Beach because I value working for a company that invests in its employees and the community we serve. From the support and guidance I receive from managers who value my professional and personal growth; to being able to work alongside colleagues who are dedicated to help their patients and families. I feel inspired every day to do the work that I love alongside people who share a similar vision."