Patient Care Assistant, Float Pool - PD/Nights (12hrs) - Laguna Hills
Location: Laguna Hills, California
Schedule: Per Diem
Shift: Per Diem
Job Listing: SAD004841
Purpose Statement / Position Summary
This position requires the full understanding and active participation in fulfilling the mission of Saddleback Medical Center. It is expected that the employee demonstrate behavior consistent with our core values: Integrity, Accountability, Best Practices, Compassion and Synergy. The employee shall support Saddleback Medical Center's strategic plan and participate in and advocate performance improvement/patient safety activities.
The Patient Care Technician II is an unlicensed caregiver working under the direction of the Registered Nurse.  This position is responsible for supporting Heart & Vascular patients to maintain smooth, effective communication between healthcare practitioners, departments, patients, and visitors.   The Patient Care Technician II position is accountable for the accurate, timely documentation in the patient medical record.  This position ensures prompt, timely assistance which contributes to the patient's progress towards discharge.  This role is accountable for patient admission, transfer, discharge flow processes, and for providing the most basic of patient care, including data collection, personal hygiene, vital sign measurement and assistance with activities of daily living.  
Essential Functions and Responsibilities of the Job
Demonstrates knowledge of the clinical and information technology systems 

Demonstrates knowledge and understanding of patient privacy rights.  Maintains confidentiality of all medical, financial and other sensitive material in printed, electronic or verbal form, which may jeopardize the privacy of patients and or employees

Manages and acknowledges patient-family-significant other expectations to create positive experiences

Follows directions and communicates with the registered nurse and other members of the healthcare team in an organized, clear and timely manner

Collects and documents information pertinent to the patient's status in the patient's electronic medical record and notifies the registered nurse of changes in patient's condition

Demonstrates the ability to safely maintain and competently use equipment in the delivery of patient care

Ability to be at work and be on time.

Ability to follow company policies, procedures and directives.

Ability to interact in a positive and constructive manner.

Ability to prioritize and multitask.
Pay Rate: $23.00/hr 
Placement in the pay range is based on multiple factors including, but not limited to, relevant years of experience and qualifications. In addition to base pay, there may be additional compensation available for this role, including but not limited to, shift differentials, extra shift incentives, and bonus opportunities. Health and wellness is our passion at MemorialCare—that includes taking good care of employees and their dependents. We offer high quality health insurance plan options, so you can select the best choice for your family. And there's more...Check out our MemorialCare Benefits for more information about our Benefits and Rewards.
Experience
One year of acute care / telemetry experience preferred

Basic computer skills
Education
High school diploma or equivalent preferred

Certified Nursing Assistant preferred

Current Basic Cardiac Life Support Card (BCLS)
Jobs For You
You have not recently viewed any jobs.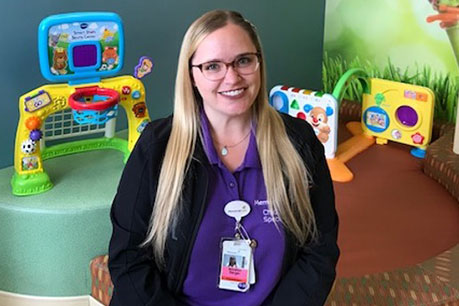 "I love working at Miller Children's & Women's Hospital Long Beach because I value working for a company that invests in its employees and the community we serve. From the support and guidance I receive from managers who value my professional and personal growth; to being able to work alongside colleagues who are dedicated to help their patients and families. I feel inspired every day to do the work that I love alongside people who share a similar vision."