Patient Care Technician II, Emergency Services, FT/Nights (7PM-7:30AM)
Location: Laguna Hills, California
Schedule: Full-time
Shift: Full-time
Job Listing: SAD003720
Position Summary
Works under the direction of the Registered Nurses, is responsible for assisting the patient when delegated care activities are requested. Ensures prompt timely assistance which contributes to the patient's progress toward discharge. Care activities include patient data collection, oral care, bathing, activities of daily living. Participates in quality patient care delivery, efficient patient flow and effective communication with health care team.  Integration of patient care standards are incorporated into all clinical activities.
Position requires the full understanding thru active participation in fulfilling the Saddleback Memorial Medical Center (SMMC) Mission and iABC's core values. Employee understands and supports the organizations Strategic Plan, Lean Initiatives for Continuous Performance Improvement, Patient Safety, and Patient Centered Care.
Essential Functions and Responsibilities of the Job
Demonstrates the ability to safely and competently perform assigned activities.

Participates in processes that improve standards of care and practice in the delivery of patient care.

Demonstrates the ability to safely and competently perform tasks/interventions according to hospital standards.

Demonstrates the ability to safely and competently use equipment in the delivery of patient care.

Demonstrates current knowledge of all job expectations/requirements in keeping with hospital standards.

Addresses the age specific needs of all populations served: adolescent, adult and geriatric.

Ability to be at work and be on time.

Ability to follow company policies, procedures, and directives.

Ability to interact in a positive and constructive manner.

Ability to prioritize and multitask.
Experience/Education:
One-year acute care experience preferred.

Basic computer skills preferred.

High School diploma or equivalent preferred.

Certified nursing assistant preferred.

Current BLS certification.
Jobs For You
You have not recently viewed any jobs.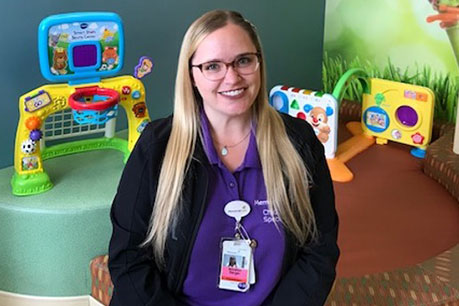 "I love working at Miller Children's & Women's Hospital Long Beach because I value working for a company that invests in its employees and the community we serve. From the support and guidance I receive from managers who value my professional and personal growth; to being able to work alongside colleagues who are dedicated to help their patients and families. I feel inspired every day to do the work that I love alongside people who share a similar vision."