Cardiovascular Radiologic Technologist, Invasive Cardiology - FT/Days (10hr) - Long Beach
Location: Long Beach, California
Schedule: Full-time
Shift: Full-time
Job Listing: LON008781
At MemorialCare Health System, we believe in providing extraordinary healthcare to our communities and an exceptional working environment for our employees. Memorial Care stands for excellence in Healthcare. Across our family of medical centers, we support each one of our bright, talented employees in reaching the highest levels of professional development, contribution, collaboration and accountability. Whatever your role and whatever expertise you bring, we are dedicated to helping you achieve your full potential in an environment of respect, innovation and teamwork.
Position Summary
The Cardiovascular Radiologic Technologist is an integral member of the Invasive Cardiology (Cath Lab) Team. Their primary responsibility is for the expert operation of a wide array of imaging modalities, including; Cardiac Angiographic equipment (Cath Lab), Hybrid Imaging Suite, Mobile Angiographic C-Arm, Intravascular Ultrasound (IVUS) and Cardiac PACS. Through these imaging systems, they provide imaging expertise for the adult and pediatric population in a wide variety of programs, including: Diagnostic and Interventional Cardiac/Coronary Catheterization and Peripheral Vascular procedures, Pacemaker and ICD Implants, Electrophysiology Studies and Ablation, Transcatheter Aortic Valve Replacement, Aortic Aneurysm Stent Graft, Mitral Valve Repair, and other emerging therapies.
In addition to imaging expertise, the Cath Lab RT also performs as Scrub Tech, providing aseptic assistance to physicians during procedures.
As an integral team member, the Cath Lab RT assists and participates in patient care from procedural preparation, through intra-procedure monitoring of physiologic hemodynamic data as related to the procedure, post-procedure access site maintenance and dressing, and patient transportation.
This RT will be responsible for imaging and to scrub all procedures performed in the Cardiac Catheterization Laboratory, 10-hour shifts, Mon-Fri with On-Call after hours, weekends and holidays.
Essential Functions and Responsibilities of the Job
Identifies the appropriate procedures to be performed. Conducts quality control and assurance on imaging and other applicable equipment to ensures safe and reliable function and operation. Administers safe contrast media. Practices radiation protection measures to ensure exposure to patients and staff is "As Low As Reasonably Achievable" (ALARA).

Evaluates and attends to patient's physical and emotional needs before, during and after exams to ensure proper patient care and a positive examination experience.

Prepares equipment for procedures and ensures cleanliness of exam area and equipment.

Ensures proper documentation of patient demographics in all applicable equipment. Accurately records all procedures and pertinent information.

Assists with patient care on all procedures performed in Interventional Radiology to include procedural set-up and patient preparation. Serves as scrub personnel on all procedures performed in Interventional Radiology.

Assists with training of Radiology Technologist students and new Radiology Technologist personnel to provide quality education, instruction and orientation to the Radiology Department.

Supports physician relationships and partnerships by maintaining clear communication and timely follow-up. Provides additional information on x-ray requests to assist radiologist in dictating all necessary findings for exams.
Pay Range: $42.00/hr - $61.00/hr
Placement in the pay range is based on multiple factors including, but not limited to, relevant years of experience and qualifications. In addition to base pay, there may be additional compensation available for this role, including but not limited to, shift differentials, extra shift incentives, and bonus opportunities. Health and wellness is our passion at MemorialCare—that includes taking good care of employees and their dependents. We offer high quality health insurance plan options, so you can select the best choice for your family. And there's more...Check out our MemorialCare Benefits for more information about our Benefits and Rewards.
Minimum Requirements
Qualifications/Work Experience:
2 years of experience in Radiology procedures including geriatric, adult, adolescent and neonate patient population preferred, or Student with clinical rotation completed at the hospital.

1 year of experience in Cardiac Cath Lab or Special Procedures preferred.
Education/Licensure/Certification:
Graduate from a Committee on Allied Health Education and Accreditation (CAHEA), Joint Review Committee on Education in Radiologic Technology (JRCERT) and American Medical Association (AMA) approved school of radiologic technology.

Current licensure required for specific area including CRT, Fluoroscopy, or Mammography.

Registered with the American Registry of Radiologic Technologists (ARRT) and certified by the State of California Bureau of Radiological Health.

Current American Heart Association Basic Life Support for Healthcare Providers (CPR & AED) certification is required.
Jobs For You
You have not recently viewed any jobs.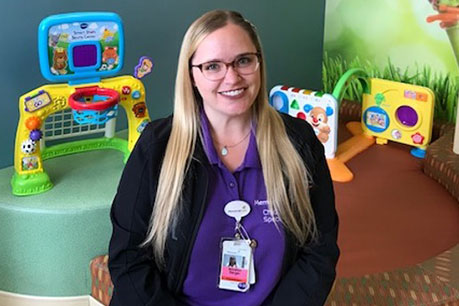 "I love working at Miller Children's & Women's Hospital Long Beach because I value working for a company that invests in its employees and the community we serve. From the support and guidance I receive from managers who value my professional and personal growth; to being able to work alongside colleagues who are dedicated to help their patients and families. I feel inspired every day to do the work that I love alongside people who share a similar vision."