Location: Long Beach, California
Schedule: Per Diem
Shift: Per Diem
Job Listing: LON010533
Title: Chaplain
Location: Long Beach, CA – Long Beach Memorial Medical Center
Department: Spiritual Care
Status: Per Diem
Shift: Variable – 10-hour shifts
Pay Rate: $36.00/hr.
At MemorialCare Health System, we believe in providing extraordinary healthcare to our communities and an exceptional working environment for our employees. Memorial Care stands for excellence in Healthcare. Across our family of medical centers, we support each one of our bright, talented employees in reaching the highest levels of professional development, contribution, collaboration, and accountability. Whatever your role and whatever expertise you bring, we are dedicated to helping you achieve your full potential in an environment of respect, innovation, and teamwork.

Position Summary:
The Chaplain PD provides spiritual and emotional support to patients, families and staff to assist them in their task of adjusting to spiritual and emotional issues related to illness, lifestyle changes, death and dying, in the Spiritual Care department at MemorialCare Long Beach Medical Center/Miller Children's & Women's Hospital Long Beach.  These services are accompanied through visitation, a ministry of hospitality, crisis intervention, consultation on ethical issues, and on call coverage as requested.  Integrates theological education and practice in caring for patients, families, and staff of all faiths/cultures in the medical setting.
Placement in the pay range is based on multiple factors including, but not limited to, relevant years of experience and qualifications. In addition to base pay, there may be additional compensation available for this role, including but not limited to, shift differentials, extra shift incentives, and bonus opportunities. Health and wellness is our passion at MemorialCare—that includes taking good care of employees and their dependents. We offer high quality health insurance plan options, so you can select the best choice for your family. And there's more...Check out our MemorialCare Benefits for more information about our Benefits and Rewards.
Qualifications:
1+ years of clinical experience providing spiritual care in a healthcare setting or pastoral care ministry.

Evidence of ability to minister in a cross-cultural setting.

Provide documentation of current ecclesiastical endorsement/good standing by a major religious affiliation for specialized ministry in accordance with his or her faith tradition.

Ordained, Licensed, Commissioned or Consecrated Minister (or in process).

A Bachelor's Degree in related field; Masters of Divinity (MDiv) (or equivalency/or in process), or a Master's of Theology Degree (or in process) from accredited theological seminary is preferred.

3 unit of Clinical Pastoral Education/CPE.

Member in good standing in ACPE, NACC, NAJC, APC or CPSP, Board Certified or in process of being certified, is preferred.
Jobs For You
You have not recently viewed any jobs.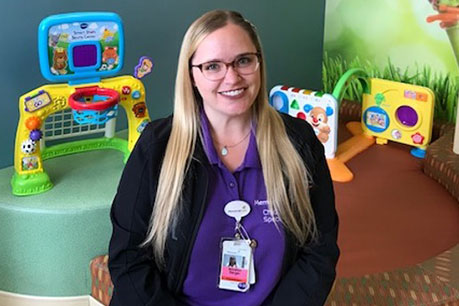 "I love working at Miller Children's & Women's Hospital Long Beach because I value working for a company that invests in its employees and the community we serve. From the support and guidance I receive from managers who value my professional and personal growth; to being able to work alongside colleagues who are dedicated to help their patients and families. I feel inspired every day to do the work that I love alongside people who share a similar vision."