Clinical Nursing Instructor (RN), Psych Mental Health - PD/Days (8hr)
Location: Long Beach, California
Schedule: Per Diem
Shift: Per Diem
Job Listing: LON009158
Statement / Position Summary
To provide nursing clinical instruction to baccalaureate or associate degree nursing students
To be a part of the nursing education team, act as adjunct faculty, California State University Long Beach

Essential Job Outcomes & Functions
Participation in California State University Long Beach, Department of Nursing orientation for clinical instruction
Clinical instruction excellence in clinical specialty areas
Incorporates clinical knowledge and practice in a teaching environment
Education team will meet the educational requirements of college(s) of nursing education
Communication with hospital staff regarding student assignments
Supervise cohort of 12 nursing students during clinical rotations, up to three trimesters per year.
Clinical rotation days to include 8 hours clinical and 1 hour for pre and post conference, a total of 9 hours
Availability to participate in theory classes for assistance
Communication with students regarding clinical knowledge, evaluations and progress reports
Pay Range: $63.05 - $77.58
Placement in the pay range is based on multiple factors including, but not limited to, relevant years of experience and qualifications. In addition to base pay, there may be additional compensation available for this role, including but not limited to, shift differentials, extra shift incentives, and bonus opportunities. Health and wellness is our passion at MemorialCare—that includes taking good care of employees and their dependents. We offer high quality health insurance plan options, so you can select the best choice for your family. And there's more...Check out our MemorialCare Benefits for more information about our Benefits and Rewards.
Masters degree in nursing with specialization in the specific area for the position
Eligibility for national and state certification as a Nurse Practitioner or Clinical Nurse Specialist as appropriate for the position being sought.
Recent experience in a clinical setting relevant to the position (within the past 5 years)
Eligibility for licensure as a Registered Nurse in California
Ability to communicate effectively with an ethnically and culturally diverse campus population
Be able to work in a collegial team teaching situation
Act as a student advocate
Minimum Requirements / Work Experience
Provision of curriculum vitae to Department of Nursing, California State University Long Beach and /orLong Beach City College, for acceptance/certification as adjunct faculty
RN licensure, State of California
Masters degree in nursing
Jobs For You
You have not recently viewed any jobs.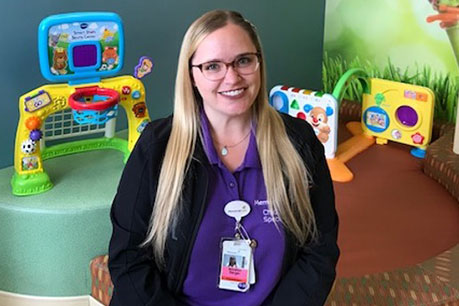 "I love working at Miller Children's & Women's Hospital Long Beach because I value working for a company that invests in its employees and the community we serve. From the support and guidance I receive from managers who value my professional and personal growth; to being able to work alongside colleagues who are dedicated to help their patients and families. I feel inspired every day to do the work that I love alongside people who share a similar vision."