Lead, Social Worker - FT/Variable
Location: Long Beach, California
Schedule: Full-time
Shift: Full-time
Job Listing: LON009512
Position Description:
This position requires the full understanding and active participation in fulfilling the mission of Long Beach Memorial, Inc. It is expected that the employee demonstrate behavior consistent with our core values: Accountability, Best Practice, Compassion and Synergy. The employee will support Long Beach Memorial Inc.'s strategic plan and demonstrates active support and participation in Lean initiatives for continuous performance improvement, patient safety and patient-centered care.  The Team Lead is an expert-level clinician that manages a caseload per the requirements of LCSW job description and standard work.   In addition, the Team Lead responsibilities include input into the assessment, planning, implementing and evaluation of individuals, standard work and processes of an assigned team to ensure consistent high-quality, cost-effective patient care.  The Team Lead is responsible for daily scheduling of Social Work Services during their assigned shift.  The Team Lead is responsible for coaching, auditing and coordinating standard work of the assigned team.  The success of Social Work Services is inherent in the incumbent's ability to demonstrate positive, professional communication with patients, families, physicians, departmental and interdepartmental staff to optimize workflow and to facilitate problem identification and resolution.
Medical Social Work: Performs medical social work, including detailed chart review, psycho-social assessment, interventions/education, planning, re-assestment and documentation as per Standard Work. 
Continuum of Care: Has the responsibility to asses, plan, and communicate with the team, peers and supervisor utilizing all methods of communication and adhering to policies and procedures; actively mitigates barriers to care/services/resources with physician, nurse, treatment team, and the community. 
Leads processes for Transition Planning focused on continuity of care and the hand-off between providers of care/services/resources. 
Utilization Management: Focuses on advocating/mitigating/negotiating for the right care, at the right time, and in the right place for the patients' circumstance.  Acts as a resource to assist staff with removing barriers to safe patient discharge.  Escalates issues to appropriate oversight groups or individuals.  
Performs medical social work and continuum of care responsibilities within department timeliness and productivity standards.
People and Culture: Facilitates coordination among health care professionals, services, and settings involved in the patient's care, with a focus on assuring that the rights and the safety of the patient and family are respected and maintained throughout the continuum of care. 
Empowers patients to maintain a level of control over their treatment, self-determination, and self-management.
Leadership:  Fosters employee engagement, inspiring loyalty and leading by example.  Creates a supportive and healthy work environment through clinical and administrative leadership and expertise.  Embraces a Lean mindset and utilizes the plan-do-study-act (PDSA) performance improvement model.  Oversees daily operations of assigned team, including work assignments and coverage plans.      
Information Management: Uses software systems, websites, electronic devices, and other information systems per standard work and policy and procedures.
Quality: Provides clinical supervision to assigned team members and ensures high quality of services through ongoing chart reviews, audits and daily management processes.  Attends and contributes to the capability building of peers, the interdisciplinary team and the community in advocating for patients' rights, and care/services/resources.  Creates an environment that supports and enhances service excellence and the Patient and Family Experience.  Provides guidance to members of assigned team regarding opportunities to improve services.    
Performs other duties as assigned.
Minimum Requirements:
5+ years of direct social work experience in an acute healthcare setting preferred. Competency is defined and measured via the Social Worker, LCSW Job Specific Competency Assessment and Checklist. Each Social Worker is assessed at orientation and annually using these tools.
Master's of Social Work (MSW) from an accredited School of Social Work required. Licensed Clinical Social Worker license (LCSW) required. Coursework in Supervision as per the Board of Behavioral Sciences required.
California Children's Services paneling required within 90 days of employment.

Jobs For You
You have not recently viewed any jobs.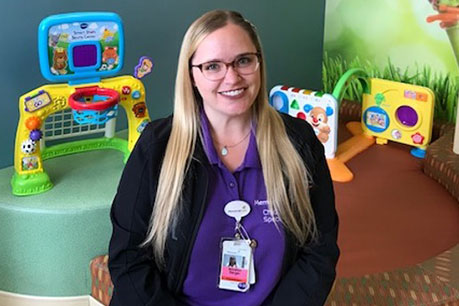 "I love working at Miller Children's & Women's Hospital Long Beach because I value working for a company that invests in its employees and the community we serve. From the support and guidance I receive from managers who value my professional and personal growth; to being able to work alongside colleagues who are dedicated to help their patients and families. I feel inspired every day to do the work that I love alongside people who share a similar vision."