Manager, Clinical Research Operations
Location: Long Beach, California
Schedule: Full-time
Shift: Full-time
Job Listing: MIL002682
Position Summary
Under the direction of the Clinical Operations Director of Research Administration, the Research Clinical Operations Manager is accountable for the leadership efforts of the Office of Research Administration as it relates to the research program of MemorialCare Health Systems. The responsibilities are broad and diverse to include personnel management, physician relations, customer service, oversight of study patient screening and enrollment, tracking of clinical trial progress, compliance with regulatory standards, and the general oversight of the research process. This position is responsible for the direct oversight of the research staff and for the performance of staff members when involved in research (e.g., Regulatory Affairs Coordinators, department secretaries, and clinical staff such as coordinators, technicians, service line liaisons, and practitioners).
This individual will initiate and maintain relationships with the research community of MemorialCare Health Systems, clinical research staff, investigators, external companies, academic leaders as well as organizational executives. The Research Clinical Operations Manager will interact with all levels of management, including the Office of Research Administration, to plan, organize, lead, and monitor the scientific and clinical performance of research and ensure regulatory compliance. This individual orchestrates the long-term viability and growth of the institutions research programs by working closely with industry as well as our physicians to participate in clinical trials that will benefit our community by leveraging the expertise of our clinicians.
Principal Duties and Responsibilities: 
Establish, evaluate, and oversee clinical and administrative operations, regulatory compliance, policies and procedures training and education for the Office of Research Administration clinical operations division.

Manages and provides direction and leadership to clinical operations team

Oversight and monitoring of all MHS clinical trials as it relates to the assigned campus

Identify and communicate study-related issues. Facilitate and implement solutions with the research team

Present significant research efforts, findings, outcomes, and approvals internally and to external audiences

Utilize critical insight to evaluate and select research studies in conjunction with the Director of Clinical Operations and the associated Principal Investigator

Lead new research initiatives by engaging other therapeutic area specialists to assess their areas of interest within clinical research

Identify targets of opportunity both within the health system and with outside partners by exploring ways to integrate research opportunity within their practice area

Provide general leadership in relation to each individual trial and effectively collaborate with other departments to meet all timelines and goals

Independently oversees the functionality of study related documents such as Source Document Worksheets, Informed Consent Checklists, Concomitant Medication page etc.

Assure all aspects of research are compliant with regulatory and study standards

Ensures timely follow up of industry research contracting execution (including Clinical Disclosure Agreement and Clinical Trial Agreement and Letter of Agreements)

Consideration of the financial integrity of all studies by overseeing the time and effort tracking for all staff involved in relation to each trial. Responsible for the oversight of clinical research billing. Conducts monthly study budget reviews with executive leadership, plans, and implements change

Oversee research laboratory/pharmacy support services for research studies

Fosters collaborative relationships with other departments, entities and community organizations to facilitate and support the mission, vision and goals of research

Identifies and directly confronts issues which affect quality of service; collaborates with staff, manager and physicians to resolve these issues

Utilizes collaborative communication techniques to achieve positive outcomes in all interactions

Prepares accurate and timely written reports, statistics and other documentation as necessary or as requested

Effectively manages change processes as they impact research operations and staff

Maintains ongoing analysis of research performance and financial trends and opportunities

Presents to work on time, follow organization rules, policies, procedures and directives

Effectively interacts with staff in a positive and constructive manner

Ability to make suggestions for enhancements throughout the department and continually seeks opportunities to improve current policies, procedures and practices while prioritizing the tasks assigned
Experience/Skills
5 years of experience in a Clinical Research Operations, preferred

Management and leadership experience in Clinical Research Operations, research, or a related health care field

Knowledge of research design, research process, study budgets and study implementation

Strong leadership, planning, and project management skills

Thorough understanding of FDA, GCP and ICH guidelines.

Thorough understanding of research compliance requirements

Outstanding verbal and written communication skills
Education/Licensure
Bachelor's Degree in a scientific or related health care field, required
Certifications
ACRP-CCRC

SOCRA CCRP preferred
Jobs For You
You have not recently viewed any jobs.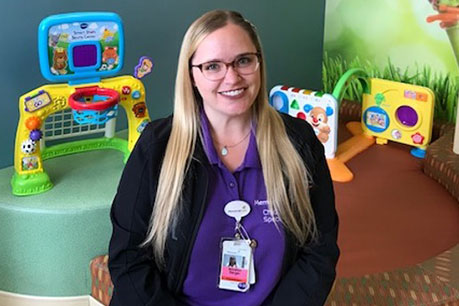 "I love working at Miller Children's & Women's Hospital Long Beach because I value working for a company that invests in its employees and the community we serve. From the support and guidance I receive from managers who value my professional and personal growth; to being able to work alongside colleagues who are dedicated to help their patients and families. I feel inspired every day to do the work that I love alongside people who share a similar vision."