Physician, Pediatric Palliative Care (Medical Director)
Location: Long Beach, California
Schedule: Full-time
Shift: Full-time
Job Listing: PHY000465
Pediatric Palliative Care Physician
Miller Children's & Women's Hospital of Long Beach

MemorialCare Medical Group is looking for a skillful and compassionate Pediatric Palliative Care Physician to join our team. Based at Miller Children's and Women's Hospital of Long Beach (MCWHLB), this is a full-time employment opportunity with MemorialCare Medical Group (MCMG).
MCWHLB is one of eight private, regional, not for profit children's hospitals in the state of California and first opened in 1970.  It is a 324 bed children's hospital that treats more than 8,000 children each year and has become a regional pediatric destination for more than 84,000 children.  The hospital serves as the major referral center for the over 500,000 people of Long Beach but reaches an additional 2 million people in the immediate vicinity.
Position Summary:  Physician, Pediatric Palliative Care, Medical Director, MCWHLB
Administrative
Participation and clinical leadership in the Pediatric Palliative Care Services team and in the development and review of appropriate clinical protocols and outcomes.

Acts as a resource for program development issues and strategic planning. 

Provides education to keep internal and external entities current on clinical issues by offering educational programs as needed or requested.

Participate in Memorial Care Best Practice team activities, as appropriate.

Work with the Foundation staff, as they request, to educate stakeholders and potential donors on the program's strengths and needs.

Meet regularly with MCWHLB Leadership.

Demonstrates collaboration with all constituents on a day to day basis as measured by solicited and unsolicited feedback.

Fully utilizes EPIC for clinical documentation and ordering functions.  Participates in improvement to the documentation system for Pediatric Palliative Care Services.

Adheres to the principles of the physician hospital compact.
Clinical
Provider of Pediatric Palliative Care Services to MCWHLB patients.

Duties may include acting as supervising physician of record for the Pediatric Palliative Care Services Nurse Practitioner including timely yearly review of competency as required by Medical Staff.

Meets daily with the Pediatric Palliative Care Services Team and/or Nurse Practitioner/RN to review and collaborate re patient care.

Available for issues affecting the care of Pediatric Palliative Care patients.
Education/Qualifications:
Must have completed a Pediatric Palliative Care fellowship and must be board-certified or be board-eligible for the Palliative Care Board Certification exam.

Eligible for a medical license in the state of California
Jobs For You
You have not recently viewed any jobs.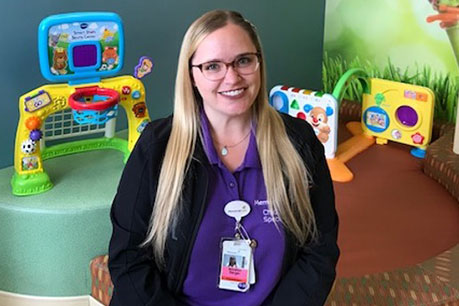 "I love working at Miller Children's & Women's Hospital Long Beach because I value working for a company that invests in its employees and the community we serve. From the support and guidance I receive from managers who value my professional and personal growth; to being able to work alongside colleagues who are dedicated to help their patients and families. I feel inspired every day to do the work that I love alongside people who share a similar vision."