Quality Analyst (Registered Nurse) - Per Diem
Location: Long Beach, California
Schedule: Full-time
Shift: Full-time
Job Listing: LON006866
Purpose Statement/Position Summary
The Quality Analyst supports clinical business decisions, operational processes and internal process improvement initiatives to improve reliability of care and outcomes across the health system.Under guidance of the Director of Quality & Patient Safety, the Quality Analyst will interact with executive management and other key management staff, teams of clinicians, support department staff and analysts. The Quality Analyst identifies and supports areas of analytical focus for the organization's quality of service, care delivery performance and evaluation of potential areas of opportunity and risk, incorporating clinical best practices and interpreting data, producing both long-term and short-term activities and deliverables and defines innovative solutions that drive measurable benefits to the organization.The Quality Analyst creates analytical tools using an in depth understanding of healthcare data (e.g. patient, claims, financial, clinical and provider data) and operations coupled with the knowledge of large data set development and quantitative data analysis methodology, interpreting and disseminating results to key audiences.
Essential Job Outcomes & Functions
Participates with medical staff leadership and physicians/clinicians to identify and facilitate implementation of best practices and recommend enhancements to processes or stands to support mitigation of risk and improvement of quality.

Track progress and remediation of plan of correction and performance improvement activities related to quality; participating in quality related projects and/or training throughout the organization.
Produces reports and presentations on quality and conducts drill down analysis to proactively identify specific variance in practice patterns.Works collaboratively with report requestors, providing guidance to define repot requirements and validate results.
Identifies opportunities for operational inefficiencies and collaborates with QA leadership for implementation. Uses Lean principles in work processes.
Works collaboratively across departments to understand and meet the organization's clinical quality analytic needs.
Meets productivity and timeline targets and uses tools to track activities and timelines.
Qualifications/Work Experience
3-5 years of work experience in a managed care, hospital, provider practice or other comparable business experience, preferably in a quality/performance improvement setting.

Experience working with databases, large data sets, multiple data sources and interpreting complex data to create meaningful information.

Experience managing projects, tasks, deadlines and priorities.

Exhibits critical thinking and problem solving skills with demonstrated role model skill in software use, computer literacy and communication/customer service.

Demonstrated ability to work independently as well as facilitate team-based change; managing multiple priorities and deadlines.

Detail oriented.
Education/Licensure/Certification
Bachelor's degree in health related field, information management or public/business administration.
Jobs For You
You have not recently viewed any jobs.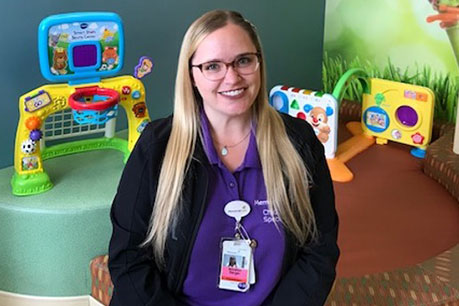 "I love working at Miller Children's & Women's Hospital Long Beach because I value working for a company that invests in its employees and the community we serve. From the support and guidance I receive from managers who value my professional and personal growth; to being able to work alongside colleagues who are dedicated to help their patients and families. I feel inspired every day to do the work that I love alongside people who share a similar vision."