Registered Nurse (RN), Case Manager, Care Coordination - PD/Days (8hr) - Long Beach
Location: Long Beach, California
Schedule: Per Diem
Shift: Per Diem
Job Listing: LON009589
Location: Long Beach Medical Center and Miller Children's Hospital Weekend Rotations Required Evening Availability Preferred Purpose Statement
Position Summary
The RN Care Manager is responsible for multi-disciplinary care coordination and transition planning, for an assigned patient caseload. Role functions include: clinical assessment, payor communication for needed authorizations, and implementation of a patient / family centered plan of care across the continuum, to ensure optimal patient outcomes, including safe and timely transitions. The success of the department is inherent in the individuals' ability to demonstrate positive, professional communication with patients/families, physicians, and other providers, and to meet / exceed benchmarks for quality outcomes, and financial targets.
Essential Functions and Responsibilities of the Job List of broad job specific functions that employees must be able to do:
1. Effectively coordinate patient care across the continuum through a collaborative multi-disciplinary approach.
2. Demonstrate the application of integrated knowledge of job specific competencies.
3. Demonstrate accountability in achievement of financial targets.
4. Utilize critical thinking skills in analyzing all related clinical and financial information.
5. Arrive at work and be on time
6. Comply with company and departmental policies, procedures and directives
7. Interact in a positive and constructive manner
Essential Job Functions
1. Develops a safe and timely discharge plan through analysis of clinical and financial information, including assessment of patient's functional status and decision-making ability, in relationship to the continuum of care needs.
2. Manages individual caseloads with optimal efficiency, to support financial targets for length of stay and resource utilization.
3. Refers concerns in a proactive and timely manner, through appropriate leadership escalation, including the use of physician advisor, in accordance with UR policy and required documentation.
4. Facilitates coordination among health care professionals, services and settings involved in the patient's care, with a focus on supporting and enhancing service, and appropriate delegation.
5. Effectively collaborates with the multidisciplinary team to ensure patients/families are participants in their plan of care, and provided with appropriate education, resources, and referrals for a safe discharge.
Pay Range: $48.08/hr - $69.37/hr
Placement in the pay range is based on multiple factors including, but not limited to, relevant years of experience and qualifications. In addition to base pay, there may be additional compensation available for this role, including but not limited to, shift differentials, extra shift incentives, and bonus opportunities. Health and wellness is our passion at MemorialCare—that includes taking good care of employees and their dependents. We offer high quality health insurance plan options, so you can select the best choice for your family. And there's more...Check out our MemorialCare Benefits for more information about our Benefits and Rewards.
Qualification
Prefer minimum 2-3 years Acute Hospital Nursing and 1-2 years Case Management and Utilization Review and Discharge Planning experience.

Current RN License in the State of California and BLS is required.

Prefer: Bachelor's Degree in Nursing or higher. Certified Case Manager (CCM) highly desirable.
Jobs For You
You have not recently viewed any jobs.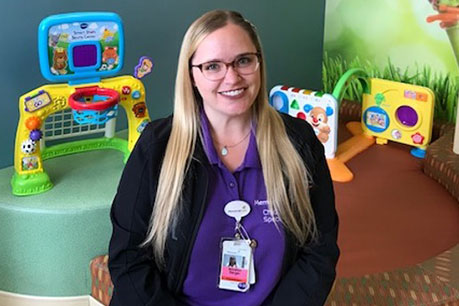 "I love working at Miller Children's & Women's Hospital Long Beach because I value working for a company that invests in its employees and the community we serve. From the support and guidance I receive from managers who value my professional and personal growth; to being able to work alongside colleagues who are dedicated to help their patients and families. I feel inspired every day to do the work that I love alongside people who share a similar vision."