Registration Coordinator, TCI - Per Diem/Days Long Beach
Location: Long Beach, California
Schedule: Per Diem
Shift: Per Diem
Job Listing: LON009363
The Registration Coordinator position represents the beginning of the revenue cycle for the medical center in aspects of demographic and financial data gathering/ processing that will result in appropriate exam/procedure(s) and reimbursement of hospital services.  This position is also responsible for initial patient intake, including scheduling, order entry,  OP appointments, financial navigation providing out of pocket estimates to patients.  Also responsible for reviewing previous visit reports to ensure appropriate appointment scheduling.  Eligibility review and obtaining authorizations from referring physicinas and/or requesting authroization for insurance payers.  Conducts interviews with patients representing the medical center's admission and financial policies that adhere to JCAHO standards.  Under minimum supervision, performs specialized clerical duties which require frequent independent judgment and thorough understanding of applicable procedures.  Duties include  receiving and/or conveying information, preparing summaries, sorting and matching documents and filing records.  Customer service, listening skills and the ability to work in a multi-cultural / multi-ethnic environment are critical.   Adherence to high quality standards and use of lean principles to continously improve performance.
Registration Coordinators supporting TCIC MultiSpecialty clinics or Ambulatory Infusion at this time may be assigned to work remotely.  MemorialCare reserves the right to modify work assignments based on business needs.
Pay Rate: $20.00/hr.
Placement in the pay range is based on multiple factors including, but not limited to, relevant years of experience and qualifications. In addition to base pay, there may be additional compensation available for this role, including but not limited to, shift differentials, extra shift incentives, and bonus opportunities. Health and wellness is our passion at MemorialCare—that includes taking good care of employees and their dependents. We offer high quality health insurance plan options, so you can select the best choice for your family. And there's more...Check out our MemorialCare Benefits for more information about our Benefits and Rewards.
1 year of experience in hospital or outpatient/large medical group practice admitting setting or equivalent fast-paced customer service experience required. Experience and understanding of the hospital, outpatient, medical environment and government agencies prefferred. Knowledge of medical and insurance terminology preferred. Electronic medical records experience a plus. 40 WPM typing/keyboard skills preferred. Bilingual Preferred
Associates degree preferred or any combination of education and experience, which would provide an equivalent background. Bachelor's degree in health science, health care administration or related discipline preferred. Business-related courses and experience is a plus.
Jobs For You
You have not recently viewed any jobs.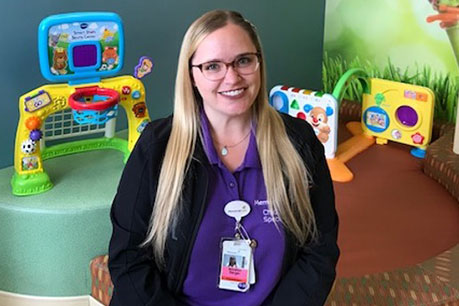 "I love working at Miller Children's & Women's Hospital Long Beach because I value working for a company that invests in its employees and the community we serve. From the support and guidance I receive from managers who value my professional and personal growth; to being able to work alongside colleagues who are dedicated to help their patients and families. I feel inspired every day to do the work that I love alongside people who share a similar vision."