RN Case Manager III - $10,000 sign on bonus
Location: Long Beach, California
Schedule: Full-time
Shift: Full-time
Job Listing: LON010898
At MemorialCare Health System, we believe in providing extraordinary healthcare to our communities and an exceptional working environment for our employees. Memorial Care stands for excellence in Healthcare. Across our family of medical centers, we support each one of our bright, talented employees in reaching the highest levels of professional development, contribution, collaboration and accountability. Whatever your role and whatever expertise you bring, we are dedicated to helping you achieve your full potential in an environment of respect, innovation and teamwork.
Purpose Statement / Position Summary
This position requires the full understanding and active participation in fulfilling the mission of Memorial Care Hospital Systems. It is expected that the employee demonstrate behavior consistent with our core values: Integrity, Accountability, Best Practices, Compassion and Synergy. The employee shall support the strategic plan and participate in and advocate for performance improvement.
The RN, Case Manager Utilization Management, Inpatient Services is an expert-level clinician that manages a caseload per the requirements of Utilization Management Case Manager job description and standard work for the Utilization Management-Inpatient Services. The success of the Utilization Management Inpatient Services Department is inherent in the incumbent's ability to demonstrate positive, professional communication with patients, physicians, departmental and interdepartmental staff to optimize workflow, exceed benchmarks for quality outcomes, financial targets and to facilitate problem identification and resolution.
The UM CM is responsible for utilization review and collaboration with payors and health care providers to obtain clinical information and ensure quality treatment utilizing established Medical Necessity Criteria. The incumbent shall plan and organize to maximize authorizations, billing compliance and appeals. The position requires working with the inpatient case management department, the aligned secondary review physicians (EHR) and/or Physician Advisors and other identified leadership to achieve the overall strategic goals of the department as it relates to the cost-effective utilization management processes that supports patient care while maximizing the revenue cycle rendered by providers to patients under the direct supervision and guidance of the Supervisor, Manager and System Executive Director of Utilization Management, Inpatient Services.

Essential Job Outcomes & Functions
The RN Case Manager Utilization Management directly reports to the Supervisor and/or Manager Utilization Management Inpatient Services for maintaining and continuously improving processes required to achieve the defined scopes of inpatient utilization management as well as supporting the inpatient utilization management team for his/her assigned team.
Utilizes the Utilization Review plan, nursing process and practice standards as a framework for the case management of patient care.

Adds to the general fiscal health of Memorial Care as subject matter expert for authorization, billing compliance and appeals processes bypromoting utilization management processes that provide authorizations, billing compliance and appeals support.
Demonstrates knowledge of the clinical information system and applies principles to clinical documentation in the hospital billing system as related to but not limited to appeals, clinical reviews peer to peer request and billing codes.
Demonstrates knowledge and understanding of patient privacy rights. Maintains confidentiality of all medical, financial and other sensitive material in printed, electronic or verbal form.
Communicates and proved payers with clinical information to address denials for level of care, medical necessity and other denials, includes requests and peer to peer reviews with payers to overturn denials to obtain authorization.
Serves as a role model and mentor to others in the department including the Utilization Review Assistant, Utilization Review Specialist, Utilization Review Professional and Data Coordinator. Demonstrates leadership in the coordination across the multidisciplinary system with progress towards meeting desired outcomes.
Performs medical necessity reviews and communicates findings to physicians as needed per standard work. Completes assigned work and documents activities timely within standard work timeframes, meeting department productivity goals.
Review administrative care coordination and utilization management processes, roles, policy and procedures and continuously update documents as improvements are implemented under the direction of the Utilization Management leadership team.
Participate in department orientation/training using Lean methodology for all aspects scope and responsibilities focus on compliance, patient, family centered care and cultural diversity. Training is required to be ongoing and updated as improvements in processes are implemented. Training/orientation includes but is not limited to authorization management and support, denials and appeals, Epic and EMR integration, interdisciplinary team tools and protocols, regulatory standards and audits, medical necessity guidelines.
Pay Range: $56.88 hr - $80.18 hr
Placement in the pay range is based on multiple factors including, but not limited to, relevant years of experience and qualifications. In addition to base pay, there may be additional compensation available for this role, including but not limited to, shift differentials, extra shift incentives, and bonus opportunities. Health and wellness is our passion at MemorialCare—that includes taking good care of employees and their dependents. We offer high quality health insurance plan options, so you can select the best choice for your family. And there's more...Check out our MemorialCare Benefits for more information about our Benefits and Rewards.
Experience
RN with 3+ years of experience in the area of specialization with knowledge of utilization review, government and managed care regulations, quality improvement principles and risk management preferred.

This position requires strong verbal, written communication skills with the ability to communicate well with staff across the interdisciplinary teams. Computer, internet, order entry and word processing experience preferred.

Work experience applying evidence-based criteria (MCG, InterQual) preferred.

Knowledge of reimbursement related to Medicare, Medi-cal, Capitation and Managed Care coverage is preferred.

Education
Current California RN License required

Bachelor's Degree in Nursing or higher preferred

Current American Heart Association Basic Cardiac Life Support Card

Case Management Certification preferred

Specialty Certification preferred
Jobs For You
You have not recently viewed any jobs.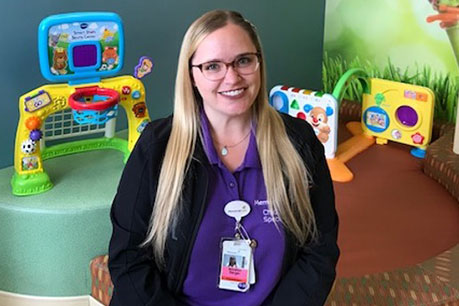 "I love working at Miller Children's & Women's Hospital Long Beach because I value working for a company that invests in its employees and the community we serve. From the support and guidance I receive from managers who value my professional and personal growth; to being able to work alongside colleagues who are dedicated to help their patients and families. I feel inspired every day to do the work that I love alongside people who share a similar vision."