Location: Long Beach, California
Schedule: Per Diem
Shift: Per Diem
Job Listing: LON007073
Position Description:
The Licensed Clinical Social Worker (LCSW) Per Diem is responsible for providing interventions to remove psychosocial barriers preventing safe and timely transition through the continuum of care. Skillfully advocates in empowering patients to maintain a level of control over their treatment and for self-determination. The professional licensure allows this individual to provide clinical and casework supervision for staff in accordance with the needs of the department.
Minimum Requirements:
3+ years of direct social work experience in an acute healthcare setting preferred. Competency is defined and measured via the Social Worker, LCSW Job Specific Competency Assessment and Checklist. Each Social Worker is assessed at orientation and annually using these tools.Master's of Social Work (MSW) from an accredited School of Social Work required. Licensed Clinical Social Worker license (LCSW) required. Coursework in Supervision as per the Board of Behavioral Sciences required.
California Children's Services paneling required within 90 days of employment.
Jobs For You
You have not recently viewed any jobs.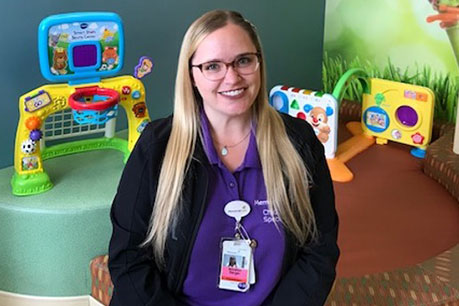 "I love working at Miller Children's & Women's Hospital Long Beach because I value working for a company that invests in its employees and the community we serve. From the support and guidance I receive from managers who value my professional and personal growth; to being able to work alongside colleagues who are dedicated to help their patients and families. I feel inspired every day to do the work that I love alongside people who share a similar vision."