Sr Benefits - LOA Specialist
Location: Long Beach, California
Schedule: Full-time
Shift: Full-time
Job Listing: LON009005
The Sr. Benefits - LOA Specialist position, manages, monitor, documents and supports leave of absence (LOA) activities related to overall LOA administration in accordance with organizational policy, federal and state laws. Produces end-user reports and analysis data to make recommendations based on LOA trends. Provides information, interpretation, guidance and consultation on complex issues that may arise as a result of an LOA associated with Family Medical Leave Act (FMLA), California Family Rights Act (CFRA), Pregnancy Disability Leave (PDL), leave as an accommodation under the Americans' with Disabilities Act (ADA), Workers Compensation, and Personal LOAs. Extracts, organizes, verifies, and interprets customer needs into procedures that follow current policies and practices. Serves as the Human Resources (HR) central point of contact regarding workers compensation claims in coordination with Employee Health Services and the third party Workers Compensation administrator. Coordinates workers compensation from initial claim through closure, and the transition from one leave type to another. Maintains the Alternative Duty Program (ADP) to ensures that the program is being followed based on workflow and policy. The LOA Specialist is responsible for the coordination and administration of the leave of absence process for employees including, but not limited to FMLA, CFRA, PDL, ADA, Workers' Compensation, STD and LTD programs in accordance with organizational policy, federal and state laws.  Responsibilities include interpreting policies and instructing employees and managers on proper processes and procedures, maintaining records and reports related to leaves, and maintaining communication to all involved in the process.
Minimum of 5 years of FMLA, CFRA, PDL, ADA, and Workers Compensation leave of absence (LOA) experience. Excellent computer skills in a Microsoft Windows environment including Word, Excel and Power Point. Effective multi-tasking skills in a high-volume, fast-paced, team-oriented environment.
Bachelor's degree required. Professional in Human Resources (PHR or SPHR or CEBS) designation is a plus.
Jobs For You
You have not recently viewed any jobs.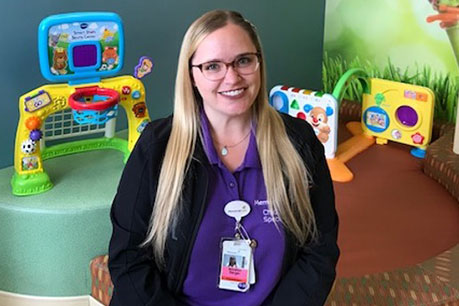 "I love working at Miller Children's & Women's Hospital Long Beach because I value working for a company that invests in its employees and the community we serve. From the support and guidance I receive from managers who value my professional and personal growth; to being able to work alongside colleagues who are dedicated to help their patients and families. I feel inspired every day to do the work that I love alongside people who share a similar vision."