Sterile Processing Supervisor, Long Beach - FT/Nights (8hr)
Location: Long Beach, California
Schedule: Full-time
Shift: Full-time
Job Listing: LON007833
Position Summary
The Sterile Processing Supervisor supports all departments of the Medical Center in the coordination of surgical instrumentation and cleaning activities. Directly responsible for the frontline supervision of SPD techs I & II, and SPD Coordinators on the 1st and 2nd shifts. Assigns employees to tasks and reassigns as necessary to reflect changes in staffing, census, nursing or operating room service needs. This position reviews employee's work to ensure staff maintains supplies at sufficient levels so that staff may provide quality series and insure that all equipment, instrumentation, and associated process are met to insure patient safety and physician satisfaction. Is responsible for counseling and/or disciplinary action including termination for performance issues, working directly with human resources along with maintaining documentation. Responsibilities include problem resolution relating to department, hospital, medical and administrative staff. Oversees all QA projects verifying documentation is completed relating to TJC, AAMI, DHS, and OSHA standards.
Additional responsibilities include communication and assertive skills necessary to facilitate the flow of sterile processing/surgical services daily activities. These responsibilities include oversight of the management of the maintenance of instruments, sterility process and support of resources to patients, visitors, physicians, staff and ancillary personnel. Responsible for the utilization and maintenance of surgical and cleaning supplies, order entry functions. Participates in the orientation/training of new personnel and collaboration with the healthcare team towards achieving fiscal and quality care goals and of outcomes for the divisions within surgical services.
The position is a leadership position with accountability for ensuring that Association of Medical Instrumentation (AAMI), Association of Perioperative Registered Nurses (AORN), Occupational Safety and Health Administration (OSHA), Joint Commission, and all regulatory standards from the Department of Public Health are strictly adhered to.
Works directly with and advises AUMs and physicians in the Operating Rooms to ensure that the correct product and instrument levels are maintained to ensure that OR time is not impacted by delays or missing instruments. Works closely with OR AUMs and management to insure adequate levels of communication and problem solving are maintained. Incumbent evaluates staffing requirements and provides input to budget needs and manpower staffing either to increase or decrease based on nursing and department needs.
Minimum Requirements
3 years hospital Central Service/Sterile Processing experience, 5 years preferred

Advanced knowledge of aseptic and Sterile Processing techniques

Certification from a recognized certification organization (IAHCSMM)

High School Graduate or equivalent required, Associates degree preferred

International Association of Healthcare Central Service Material Management (AHCSM) or (Certified Board Sterile Processing Department) CBSPD certification in leadership preferred or ability to obtain within 12 months.
Jobs For You
You have not recently viewed any jobs.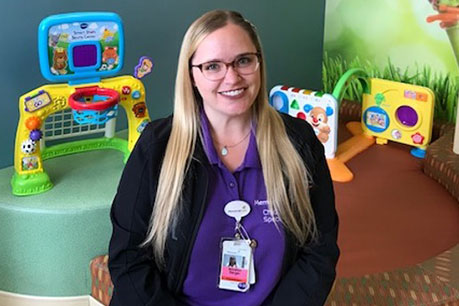 "I love working at Miller Children's & Women's Hospital Long Beach because I value working for a company that invests in its employees and the community we serve. From the support and guidance I receive from managers who value my professional and personal growth; to being able to work alongside colleagues who are dedicated to help their patients and families. I feel inspired every day to do the work that I love alongside people who share a similar vision."