Supervisor, Radiation Oncology - FT/Days - Long Beach
Location: Long Beach, California
Schedule: Full-time
Shift: Full-time
Job Listing: LON010279
At MemorialCare Health System, we believe in providing extraordinary healthcare to our communities and an exceptional working environment for our employees. Memorial Care stands for excellence in Healthcare. Across our family of medical centers, we support each one of our bright, talented employees in reaching the highest levels of professional development, contribution, collaboration and accountability. Whatever your role and whatever expertise you bring, we are dedicated to helping you achieve your full potential in an environment of respect, innovation and teamwork.
Position Summary
The supervisor has shared accountability for the success of the radiation oncology department.  The supervisor works directly with the director of radiation services in partnership with the medical director, physicians, therapist, department ancillary staff, and other departments within the medical center.  Participates in the recruitment of technical staff, trains all therapists and key ancillary staff ensuring that a high level of clinical quality, productivity, and customer service are upheld.  Validate staff competencies.  Ensures policies and procedure practices are followed to maintain compliance with all accrediting agencies: ACR, TJC, and CMS and any additional agency changes to ensure optimum patient care and safety by providing high quality, cost effective services. Coordinate patient clinical/treatment care activities with all supporting ancillary staff and departments and identify and resolve discrepancies related to patient care. This position will work closely with the director, medical director, chief physicist and radiation oncology program coordinator to maintain all ACR and regulatory requirements.
Essential Functions and Responsibilities of the Job
Coordination of staff and patient flow.  Maintain optimum staff performance, productivity and efficiencies while meeting payroll dollars/UOS.

Maintain high level of quality, identify areas of opportunities for improvement.  Provide staff competency evaluations and productivity. 

Produce QA/QC reports and review with administrative director and medical director.  Performs QA/QC audit reports of clinical care and customer services.

Maintain communication with physicians, management, and staff to ensure quality standards are met and department/hospital policies and followed.

Manage high level of productivity while maintaining quality and following standard workflows and quality standards. Accreditation and quality assurance; ACR, TJC and CMS are met without deficiencies. 

Maintain local, state and federal regulatory requirements.

Actively participates to ensure maintenance of market share and service line growth.

Actively participates in the IS planning and workflow development of radiation systems - ARIA, EPIC interfacing and utilizing and other quality radiation programs.
Pay Range: $60.00/hr - $87.00/hr
Placement in the pay range is based on multiple factors including, but not limited to, relevant years of experience and qualifications. In addition to base pay, there may be additional compensation available for this role, including but not limited to, shift differentials, extra shift incentives, and bonus opportunities. Health and wellness is our passion at MemorialCare—that includes taking good care of employees and their dependents. We offer high quality health insurance plan options, so you can select the best choice for your family. And there's more...Check out our MemorialCare Benefits for more information about our Benefits and Rewards.
Minimum Requirements
Qualifications/Work Experience:
Minimum of 5 years experience as a Radiation Therapist required.

Minimum of 2 years of supervisory experience in radiation oncology department required.
Education/Licensure/Certification:
California Radiologic Technologist (CRT), required

American Registry of Radiologic Technologists (ARRT) certificate required

Bachelor's degree in radiological sciences or healthcare preferred.
Jobs For You
You have not recently viewed any jobs.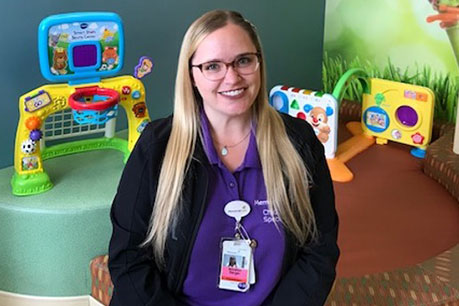 "I love working at Miller Children's & Women's Hospital Long Beach because I value working for a company that invests in its employees and the community we serve. From the support and guidance I receive from managers who value my professional and personal growth; to being able to work alongside colleagues who are dedicated to help their patients and families. I feel inspired every day to do the work that I love alongside people who share a similar vision."