WB Parent Coach II, Welcome Baby Program -FT/Days (8HRS) - Long Beach
Location: Long Beach, California
Schedule: Full-time
Shift: Full-time
Job Listing: MIL002800
Position Description:
The Welcome Baby (WB) Program is a free, voluntary home visitation program which includes visits with the family by Parent Coaches at up  to nine key points in time, prenatally and during the postpartum period. The purpose of the program is to provide primary health prevention and parent education and to invite and welcome families into an array of services and support elements developed in their community.The Parent Coaches will conduct the prenatal and postpartum visits in the home and over the phone.  They are responsible for supporting families, conducting assessments, and providing parent education in the areas of prenatal and postnatal care, breastfeeding, parent infant attachment, child development, home safety and other maternal and child health related topics; identifying client strengths, needs, barriers and risks and providing community resources for those needs; and providing and modeling empathetic support and feedback when working with new mothers, infants and family members. The Parent Coach will work closely with the Parent Coach Lead to provide input into the development of the Welcome Baby program. They will work effectively as part of a multidisciplinary team as well as with a diverse and high risk population. 
Pay Range: $24 - $36/Hour
Placement in the pay range is based on multiple factors including, but not limited to, relevant years of experience and qualifications. In addition to base pay, there may be additional compensation available for this role, including but not limited to, shift differentials, extra shift incentives, and bonus opportunities. Health and wellness is our passion at MemorialCare—that includes taking good care of employees and their dependents. We offer high quality health insurance plan options, so you can select the best choice for your family. And there's more...Check out our MemorialCare Benefits for more information about our Benefits and Rewards.
Minimum Requirements:
Minimum of at least one year of experience in providing maternal and child home visitation services. Experience w/ computer software programs as well as data entry. Bachelor's degree preferred in child development, social work, psychology, human development, public health education, social studies, anthropology, human services, women's studies or a related field. At least one year of experience in maternal and child home visitation; Certified lactation educator (CLEC) at a minimum; or certification must be completed within six months of hire. Must have current CPR certification by American Heart Association. Must possess and maintain a valid California State Driver's License, valid vehicle registration, and liability insurance.
Jobs For You
You have not recently viewed any jobs.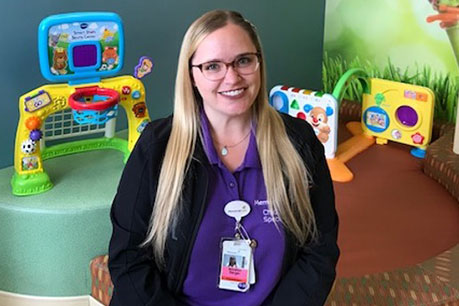 "I love working at Miller Children's & Women's Hospital Long Beach because I value working for a company that invests in its employees and the community we serve. From the support and guidance I receive from managers who value my professional and personal growth; to being able to work alongside colleagues who are dedicated to help their patients and families. I feel inspired every day to do the work that I love alongside people who share a similar vision."